Welcome
The Pain Free For Life Now Summit
Participants!
Congratulations to you for learning skills that will transform your life.
A life well lived is one in which you unapologetically take control of your own destiny. Instead of bumping around the bottom, you've chosen to rise to the top of your game. 
You've listened to my interview (and possibly many of the other specialists interviewed) for the Pain Free Summit
Have you settled on a solution or are you, like I was at one time, more anxious than ever?
Hello to those who want to heal themselves and their family of pain without drugs.
Many of you already know me. I'm Joette Calabrese, a homeopathic consultant, lecturer, and author.
Most importantly, I'm a mom who raised her now adult children to adulthood using only homeopathy and pig-headed determination.
In my practice, in my FREE blog and my on-line courses I teach families how to approach chronic illness.  Yes, chronic and that includes chronic pain.
I'm telling you the homeopathic remedies, so you'll gain hope knowing that there is a efficacious, safe, medicine to up route your chronic pain.
Warmly,
P.S. If you haven't received your copy of my informational graphic, simply fill in the box below and I'll send you a refrigerator-ready copy in an email immediately.
Your Refrigerator Ready – FREE Gift
9 Powerful Pain Remedies
| | |
| --- | --- |
| | What every mother or dad needs know… |
You are on your way to good health.
These remedies are time-tested and scientifically validated in the finest research clinic in the world.
"When the correct remedy is selected, in the correct potency, delivered with the correct frequency, homeopathy works."
As far as I know, I'm the only person teaching these protocols in the Western World.
(Many thanks to Drs. Banerji  for their generosity in teaching me their protocols.)
You owe it to yourself to learn more.
Should you want to learn more, click on the links below, watch the short informative videos, read and listen to what students that took the courses have to say.
Good Gut Bad Gut: A Homeopathic Strategy to Uproot Seemingly Unrelated Illness in Body and Mind
Feminopathy: How You Can Correct Female Ailments Using Safe, Inexpensive and Effective Homeopathy.  A homeopathic strategy for women's unique health issues.
*You may also download additional, super valuable homeopathic graphics for FREE*
Click here to learn more, Courses.joettecalabrese.com
While you're here, take a look around. My Homepage contains a compilation of my most recent blogs. These are chock full of homeopathic tips you can learn today and use tonight.
Consider joining our Community. In this free membership area, you will find many helpful downloads, some of the latest homeopathic research articles, and several other valuable resources.
If I have piqued your interest enough to want to learn if Homeopathy should be in your health strategy, schedule a free conversation. Click here to learn more.
Genuine medicine, such as Homeopathy, is neither of this moment or that. It's no slave to fads. There are no novel drugs to be clandestinely removed from the market when too many post-market studies indicate dangers, only to be replaced with the "hot, new pill." It's timeless, gentle, smart & curative. And in mom's hands, it's the helper she's long been searching for.
As Mothers & Grandmothers, it's our responsibility to question… then discard the wobbly ways that don't indicate good judgment. Embrace sensible habits that remain unchanging and truthful.
I'm dedicated to restoring your good health, while also empowering you along the way. Let me teach you about this vital medicine called Homeopathy.
I truly believe it is a lifesaver.
Warmly,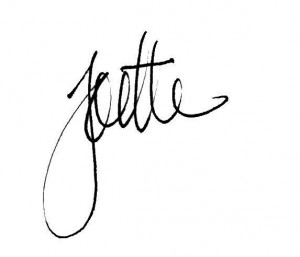 PS: Don't miss this extra bonus gift below just for sharing this page.
[wpsharely id="141″]http://joettecalabrese.com/wp-content/uploads/2015/10/Perform-in-the-Storm-2013-final.pdf[/wpsharely]